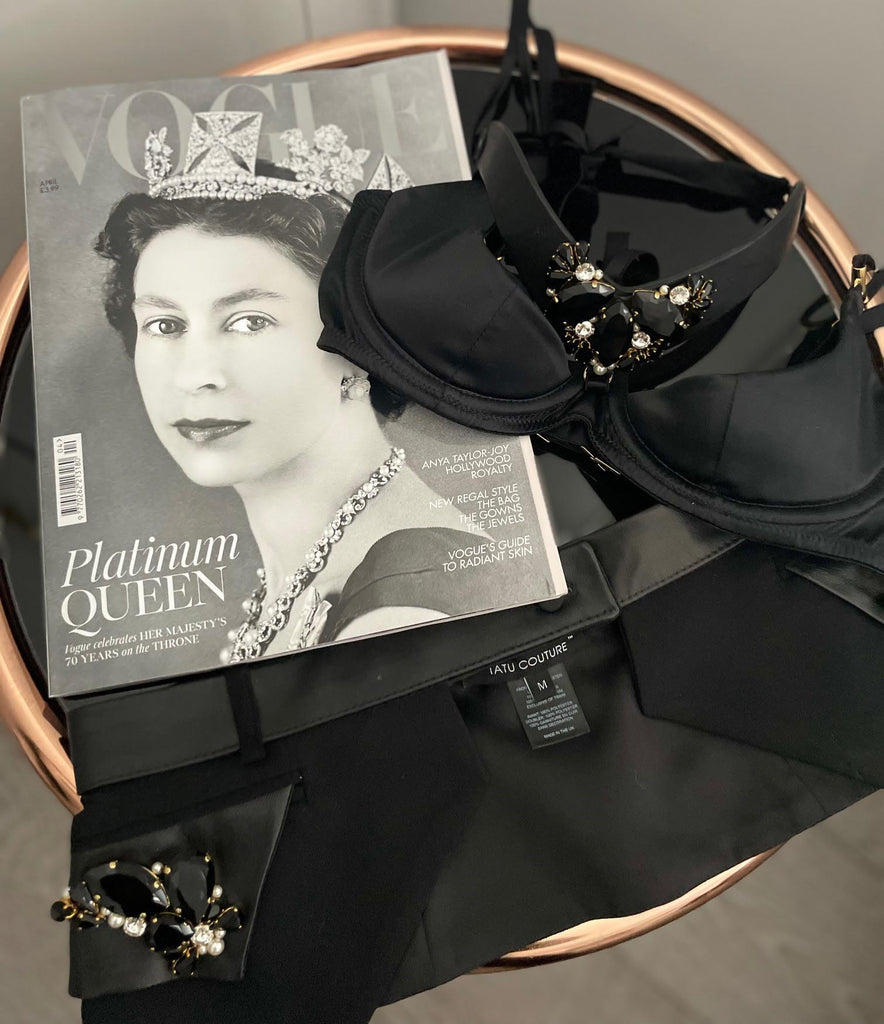 This year marks the Queen's Platinum Jubilee, which will be celebrated up and down the country this weekend. As we celebrate 70 years of Queen Elizabeth II's reign as Britain's longest-serving monarch in British history, we want to share with you our parallels with the British icon, known for her instantly recognisable style. Throughout her reign she has embraced fashion to steer clear of trends in favour of statement silhouettes and timeless elegance.
Image | White Light Gallery 

The Queen has always shown a real interest in British fashion, championing British fashion brands thanks to their unrivalled craftsmanship and world-renowned style. The Jubilee is a perfect opportunity to pay sartorial tribute to what it means to be a British brand and our vision for British design and manufacturing. We are immensely proud that since the beginning almost 10 years ago, all our garments are 100% designed and made in Britain. When it comes to manufacturing our luxurious designs, quality is incredibly important to us, as is supporting local British manufacturing and keeping the UK lingerie industry alive.
Having witnessed the decline of British lingerie manufacturing in the late 90's and early 2000s, as cheaper alternatives were sourced overseas, our vision became focused on creating a luxury brand that steered away from mass-produced 'fast fashion' pieces in favour of a more timeless, luxury aesthetic. With our focus on impeccable craftsmanship, much of our production process is done by hand by specialist seamstresses who share their skills and expertise. From prototype design to hand-stitching of the finished garment, it all takes place under one roof in our British Atelier.
ABOVE | Sylvia Peep Bra  
The experience and the knowledge of the skilled seamstresses we work with adds to the beauty of the brand. Being able to work closely with them allows us to be more experimental in our approach to design and manufacture more sustainably, as each piece is created in one location, minimising carbon footprint. We are lucky that as a British brand we can control what we make, how we make it, and keep a watchful eye on the rigorous process from start to finish. Many of our garments are individually hand cut and sewn in their entirety by one individual seamstress, finding new ways and techniques to bring about uncompromised quality.